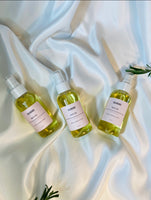 SOLOGENGE SKIN OIL

SOLOGENCE SKIN OIL  is designed to aid in contouring and defining the silhouette of the body. This SKIN OIL is packed with invigorating ingredients such as rosemary and lemongrass that penetrate deeply and tone the skin. Along with being aromatically pleasing Our Skin Oil delivers antioxidants that prevent free radical damage and facilitates a luminous sheen.
Intensely nourishing to refine the skin, it will firm and smooth your body by stimulating circulation and reducing the appearance of fatty deposits at the surface of the skin, targeting cellulites. 
We are100% plant based and  preservative free. No parabens, phenoxyethanol, phthalates, mineral oils or animal-derived ingredients. 
shop Skin Oil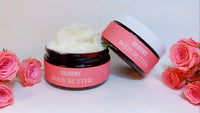 SOLOGENCE BODY BUTTER
Our Luxurious Moisturizing Body Butter smooths and softens the skin while reducing the appearance of blemishes. It also relieves dry skin and creates a coated protection. This nourishing butter will protect, brighten, and absorbs quickly leaving you feeling silky smooth. 
Made with a blend of rose and sweet almond, it delivers a delicate floral scent.Whipped into super smooth consistency, the body butter will glide on your skin for even distribution.
Sologence Body Butter is formulated without: Parabens, sulfates, phthalates, synthetic perfume/fragrance, silicone, water or other fillers. Cruelty free, Vegan, Non GMO. Made with the best organic ingredients for you.
Visit TIPS for different ways your body butter can compliment your skincare regimen. 
Shop Body Butter